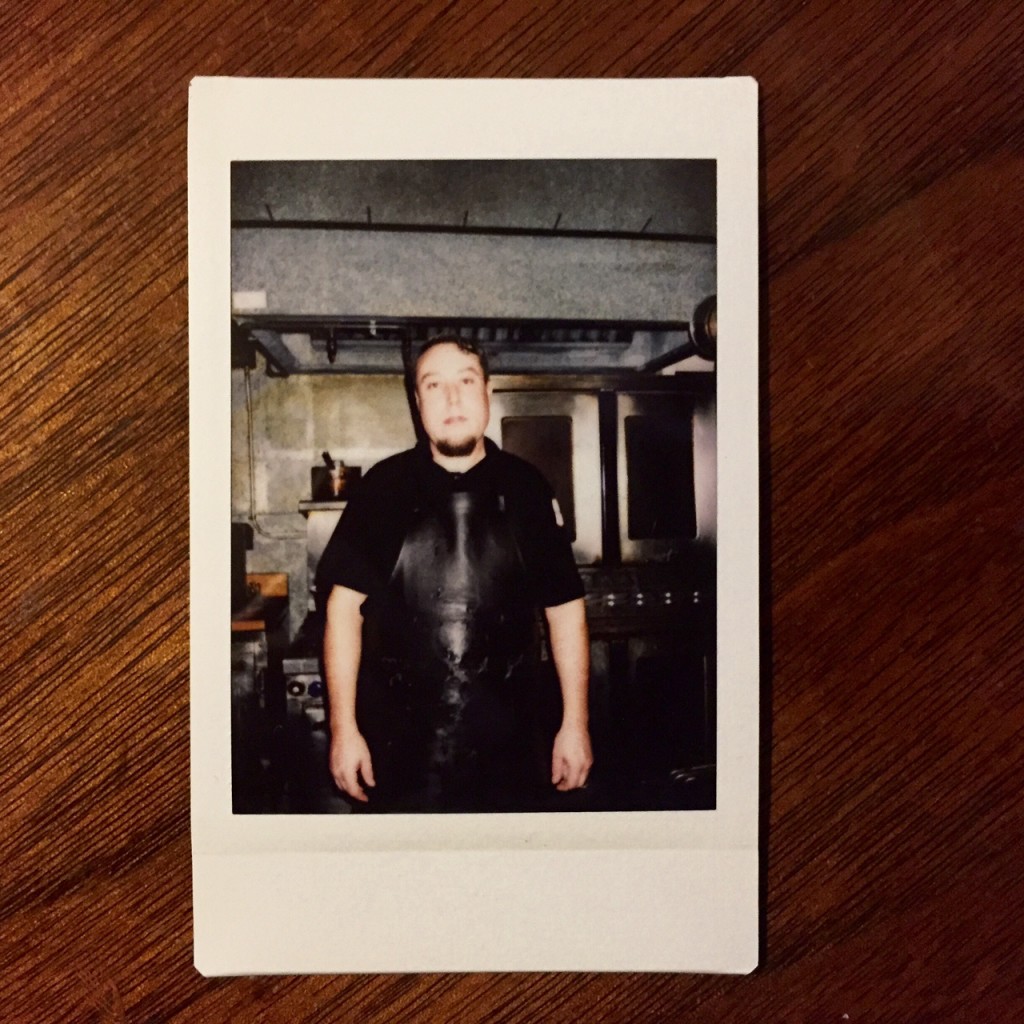 Where are you from?
I was born down in Southern California, grew up in the mountains east of Redding and then Redding itself for high school. I moved to Chico in 1997.
How long have you been in the restaurant industry?
I've worked in the restaurant industry off and on for about 8 years. My first job was working at Burger King when I was in high school and my longest stint was at Woodstock's Pizza here in Chico for 4 years.
What do you like about working in restaurants?
The people I work with is definitely the best part. I've worked in a number of industries and restaurant people are a different breed. I also like the sense of the 'show.' Having worked as a theater tech in college, I see many similarities. Each dinner service is the 'Big Event;' you do all the work to set it up and get it ready to go off well. And then when it's over you strike the set and get it ready for the next one. Lastly, cooking has always been a hobby of mine and I'm happy to increase my food knowledge and skills.
What kind of music do you listen to?
Lots of different kinds depending on what I'm doing. While working I like most anything that's up-tempo, rap, dance music, heavy metal. In my free time,  I like to listen to classical and look for old funk songs I haven't heard (meaning probably most of them).
What's your go-to decompression activity post-work?
Most of the time I am closing, so I will just go home and play Team Fortress 2 until I'm relaxed enough to go to bed.
Favorite part about Momona?
Esprit de Corps: a feeling of pride, fellowship and common loyalty shared by the members of a particular group.