After the first 6 months as rookie restaurant owners, we can fully say, we've had our asses kicked. I mean, we've been prepared for it and known that the next year + of our lives will be married to this place. And in all honesty, we love it.
Regardless of the love, I'm whooped.
So what do you do to get yourself out of a slump? What do you do to remind yourself why you work tirelessly for things you love?
White sand beaches, staycations, rock concerts?
Sarah and I, well, we go on food tours. Essentially, we take the shortest amount of time we can possibly afford away from the restaurant, go to a new place and eat as much new food as humanly possible.
This year's first food tour was none other than the island of O'ahu. Magical, intoxicating, full of mana – O'ahu. Sarah had never been. I've spent my entire life going back and forth to the islands. We both were equally excited, in our own ways, for this jam packed 72-hour trip.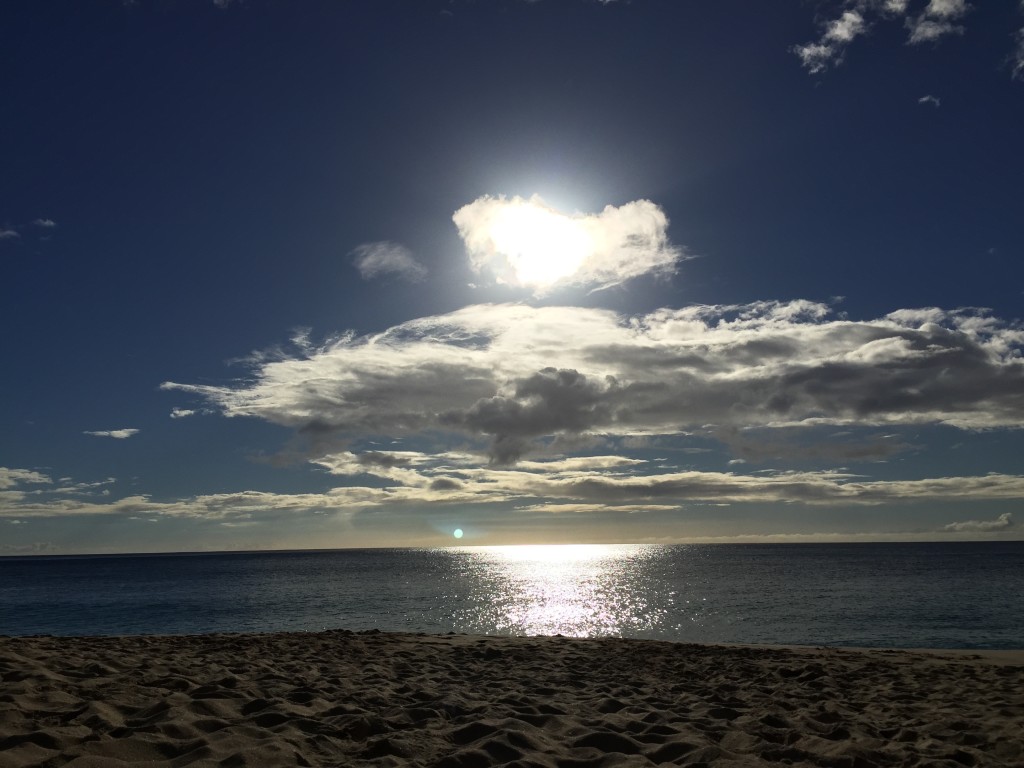 The trip coincided perfectly with my niece Lucia's 1st birthday lu'au, the Hawaiian equivalent to a Quinceañera. It' a huge part of tradition and family.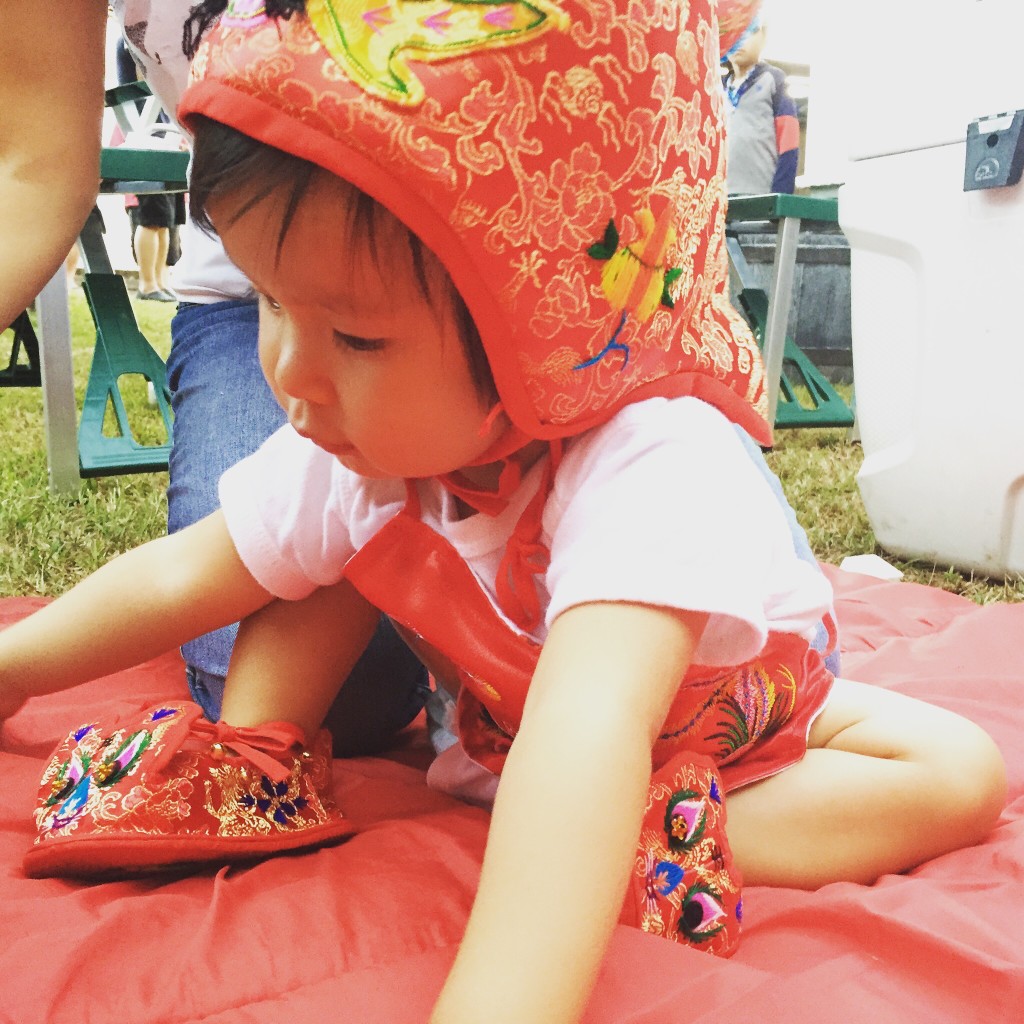 So – Trip Goal #1: Traditional Lu'au Meal ✓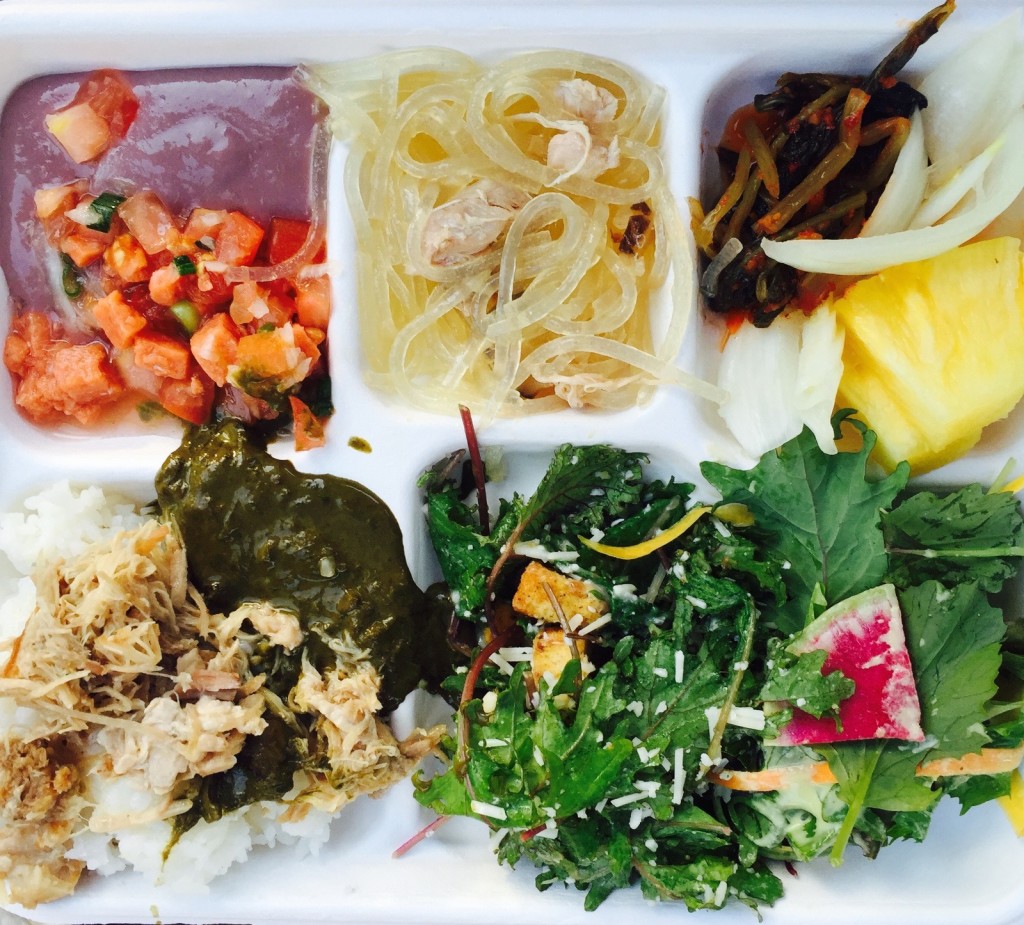 Other must haves on our trip were as follows:
Leonard's malasadas.
Dim sum from Royal Kitchen.
Shave ice, REAL shave ice.
Visit local farm on O'ahu.
Plate lunch from Zippy's.
Poke from Foodland.
Try a couple of the up and coming restaurants in Honolulu.
We went, we conquered and it was awesome.
There's no two-ways about it. Getting the real thing is always going to be better. We tried to make malasadas at Momona, but eating Leonard's, well that makes you want to bow down. The lightness achieved in those pink box Portuguese-style donuts is most ethereal. We've tried shave ice in California before too, but the lilikoi (passion fruit) shave ice with li hing mui powder from Waiola Shave Ice is shaved so fine, it feels like you are eating snow.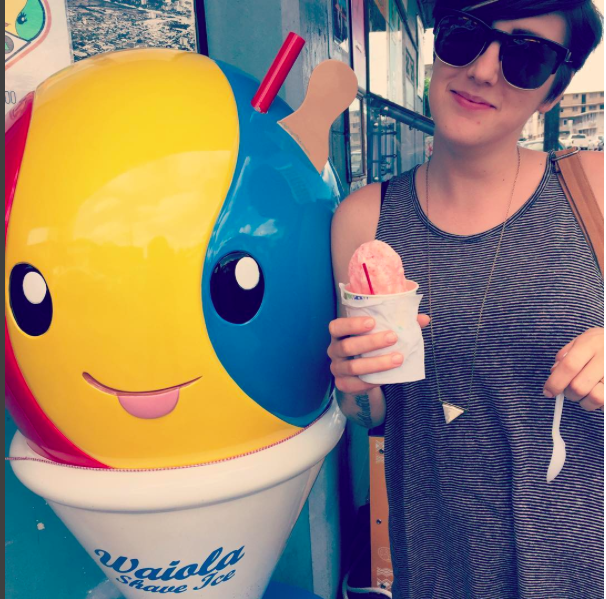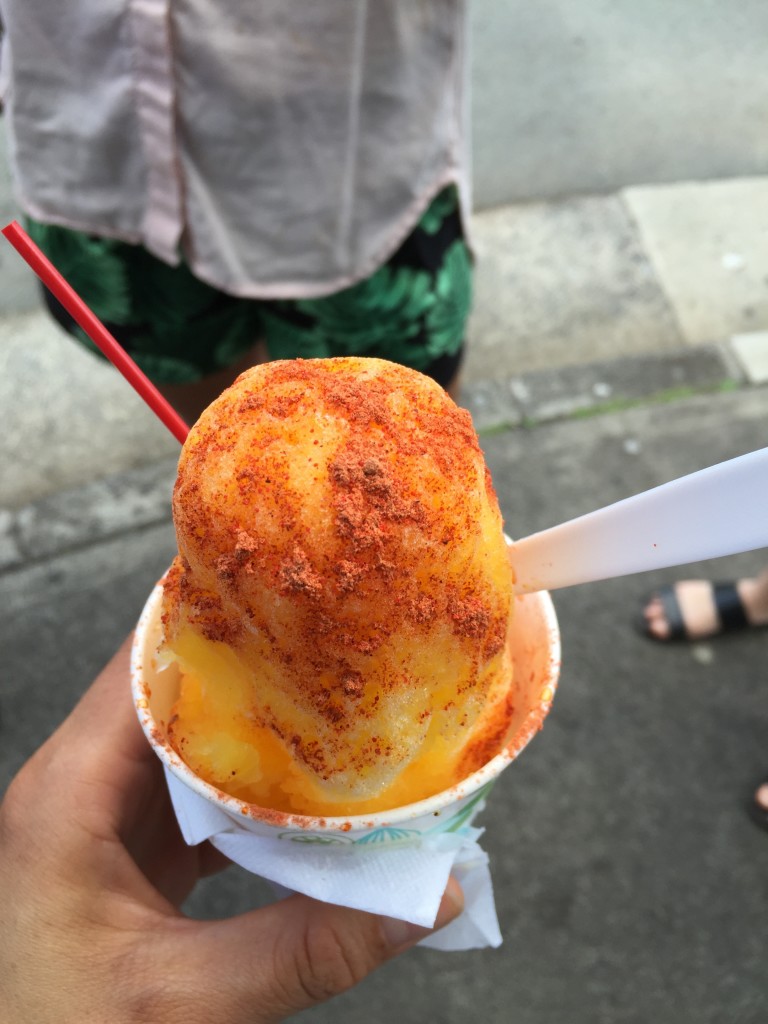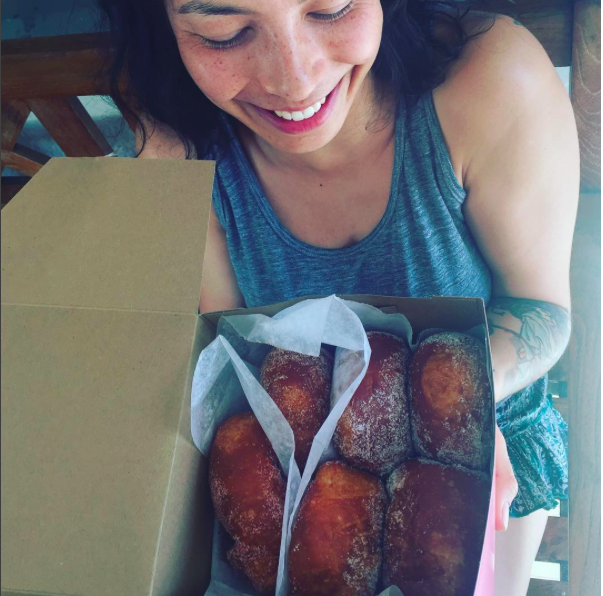 Getting the real deal is also just about a sense of place, especially a place like Hawai'i. Just being in Hawai'i is intoxicating, where the air kisses your skin, the smells of the fauna envelope you and the taste of the ocean air is in every bite of food. It's the smoothest, yet most powerful adrenaline rush.
Not a single stop disappointed us. They all were a unique, bona fide touches of the islands. Sharing Kahumana Organic Farm & Cafe with Sarah was a huge highlight.  My brother, Keli'i, joined the Kahumana family as their Assistant Farm Manager 4 years ago. Since then, it has truly become a special place for my family. Keli'i was an excellent tour guide, showing us many of the plants grown to supply restaurants like Mud Hen Water, Town, Koko Head Cafe and many others on the island.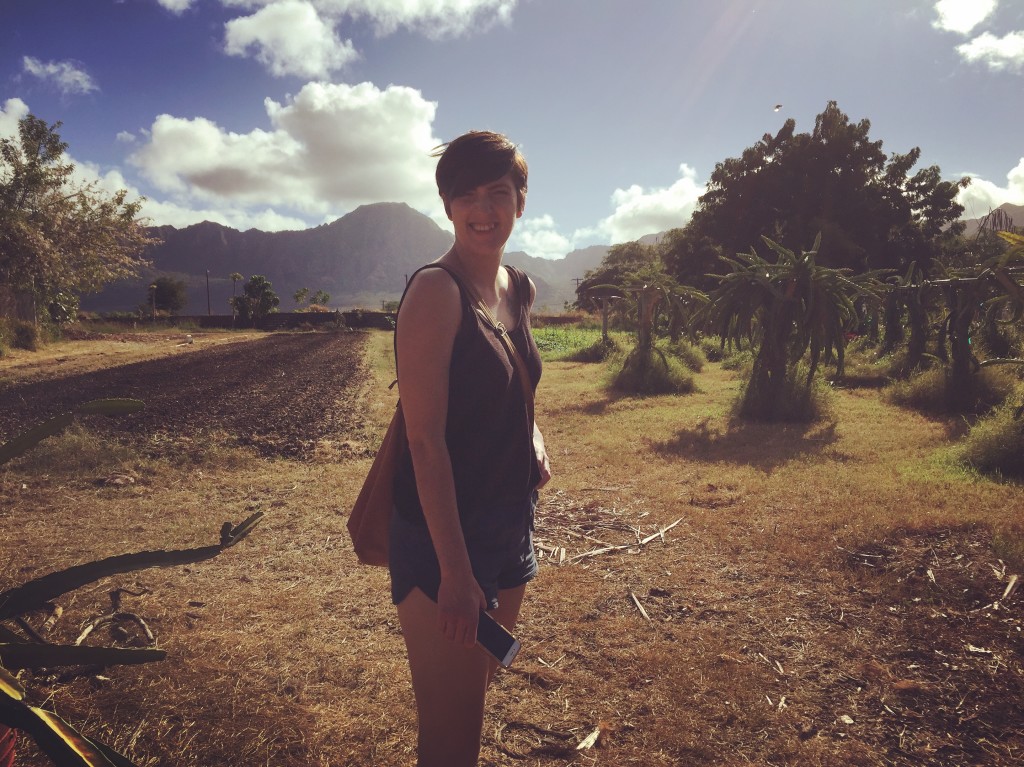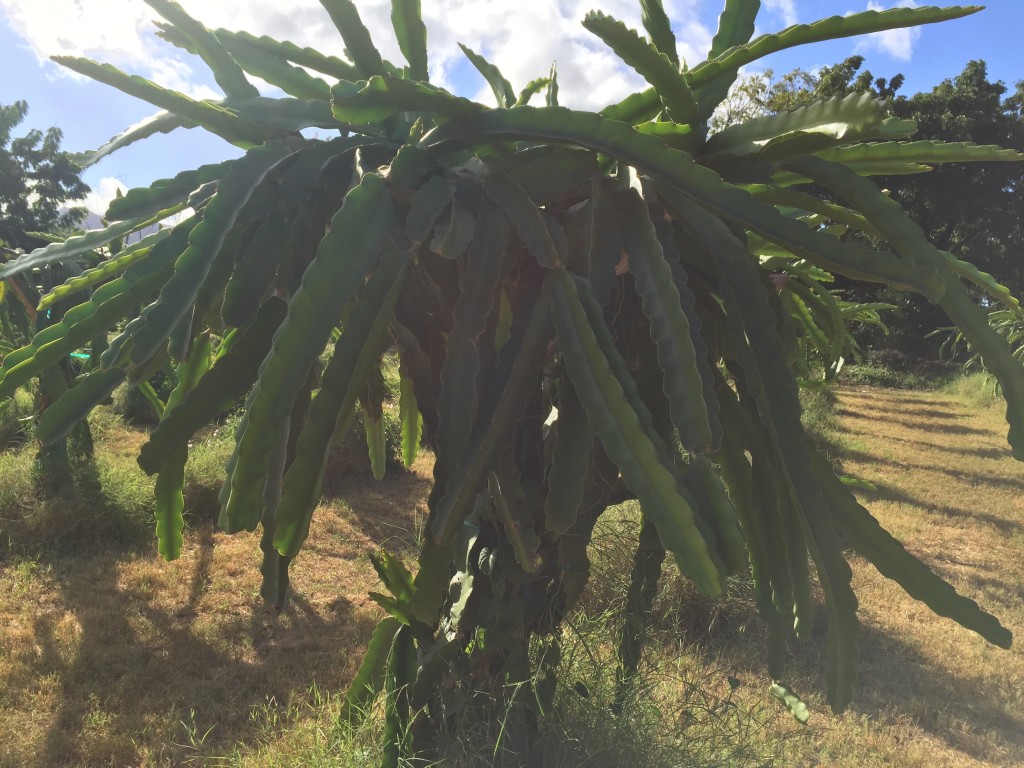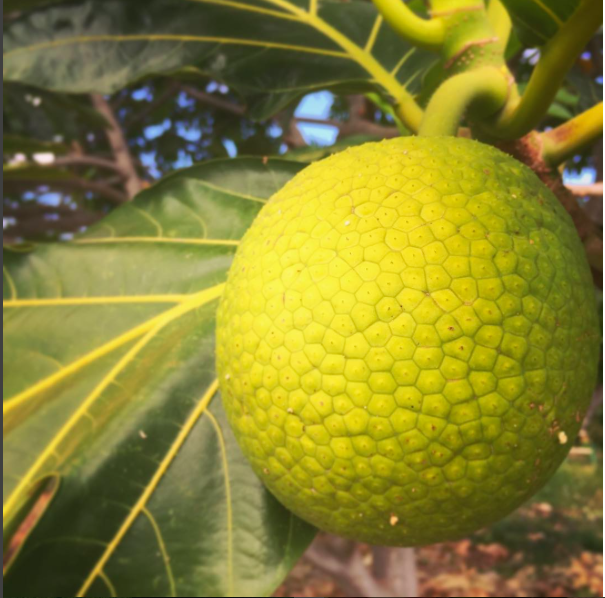 And to dine at Mud Hen Water in Kaimuki and connect those two pieces of the vast food puzzle, well that always feels good. In its own right, MHW is a true gem in the O'ahu food scene. Chef Ed Kenney and MHW breathe a level of authenticity and genuine love that I have experienced at only a few restaurants around the world. Special thanks to their GM Jordan Joern and the whole staff for the superb dining experience start to finish.
Yea, the food was definitely the best part. But for me, the real inspiration was going from place to place and seeing good people doing rad, intentional, thorough work. I am always in awe of the fellow small business owner/entrepreneur/freelancer and most importantly, I am inspired by their work, their dedication, their products and their thought processes. To see that being creative, having good values and succeeding financially is actually possible – well that's the best kind of motivation I could ever ask for.
Stay tuned for our menu updates – all this Hawaiian inspiration is already seeping into our kitchen. (Come try our Spicy Ahi Poke 2.0. It's choke #hawaiianstyle.) For more food tour photos, see below.